Berlin Sightseeing Bus Tour
MULTI-LINGUAL AUDIO GUIDE
24, 48 & 72 HOUR BUS PASS
HOP-ON HOP-OFF AS YOU LIKE
18 STOPS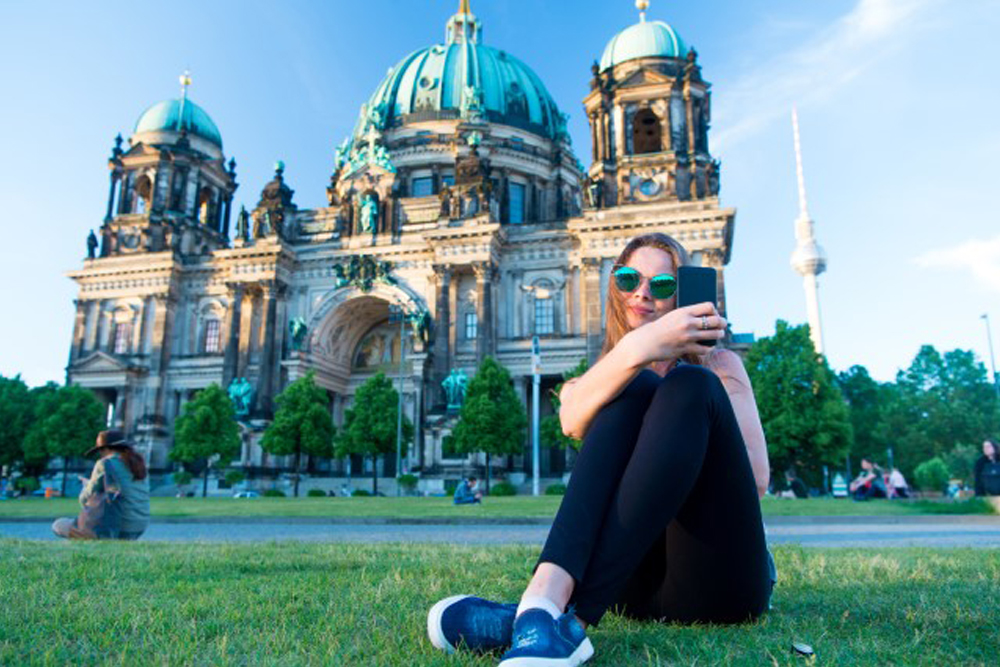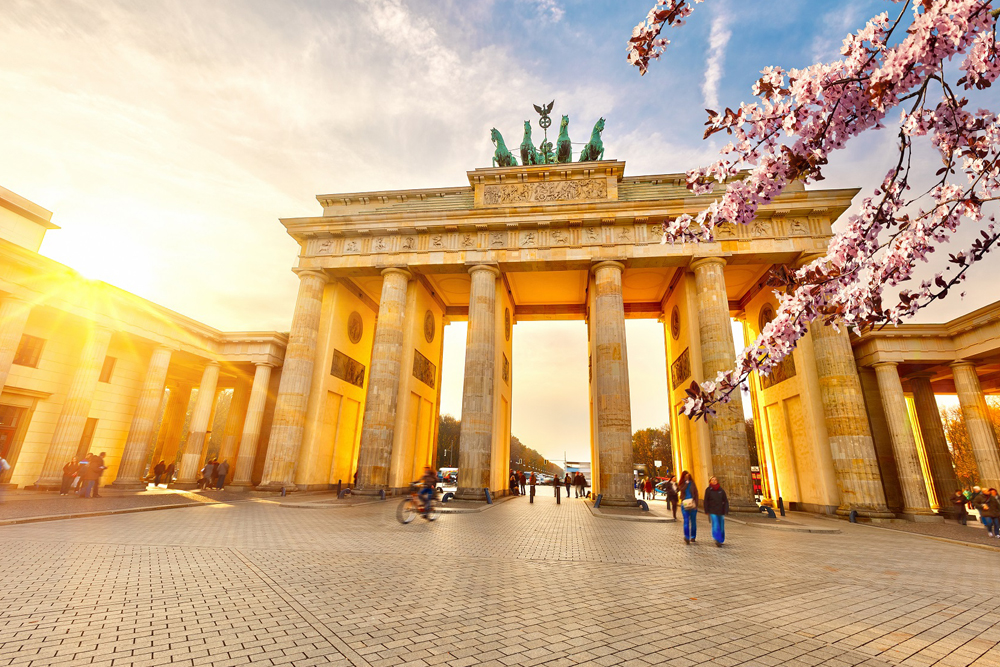 Brandenburg Gate

The Reichstag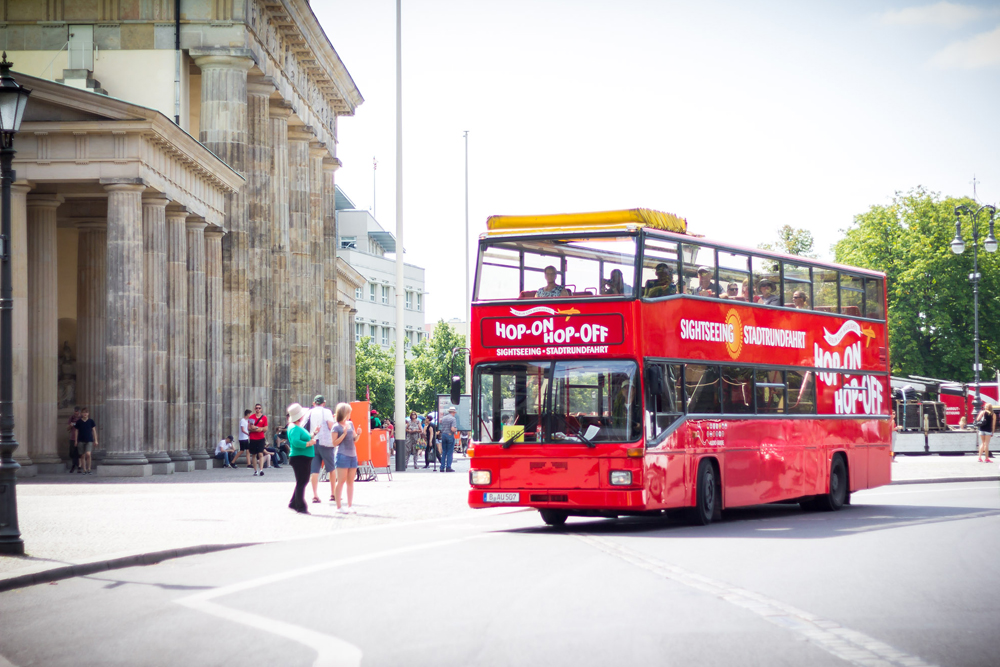 Hop-on Hop-Off Berlin Bus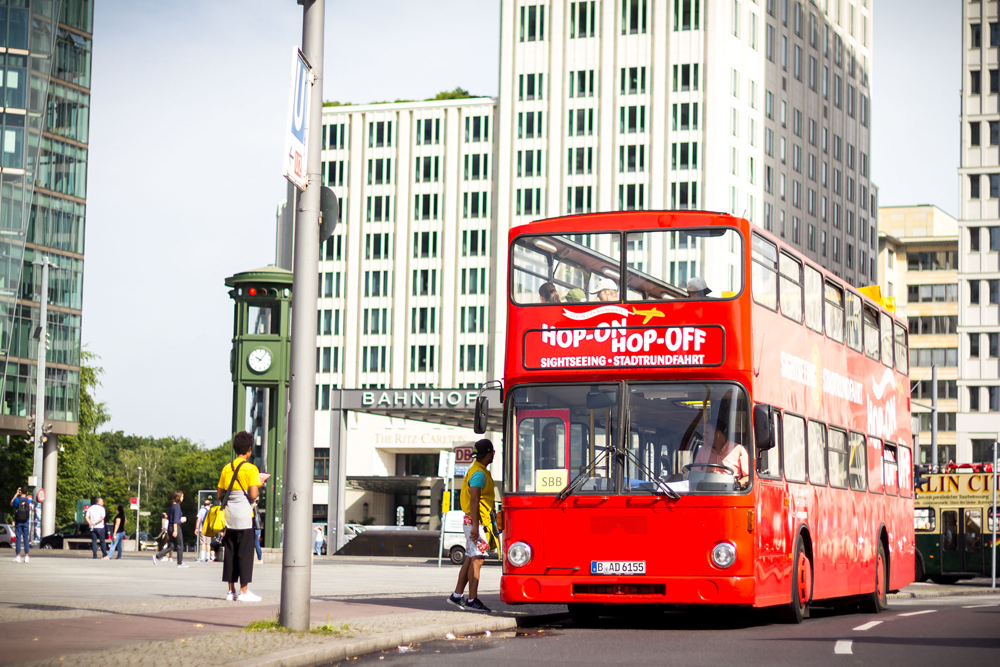 Hop-on Hop-Off Berlin Bus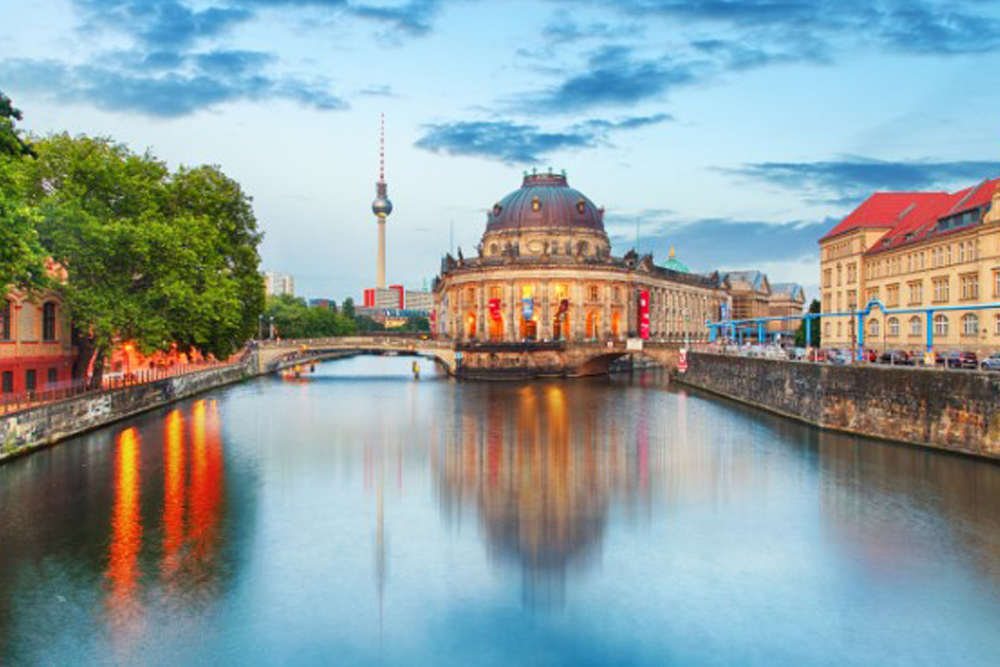 Berlin Cathedral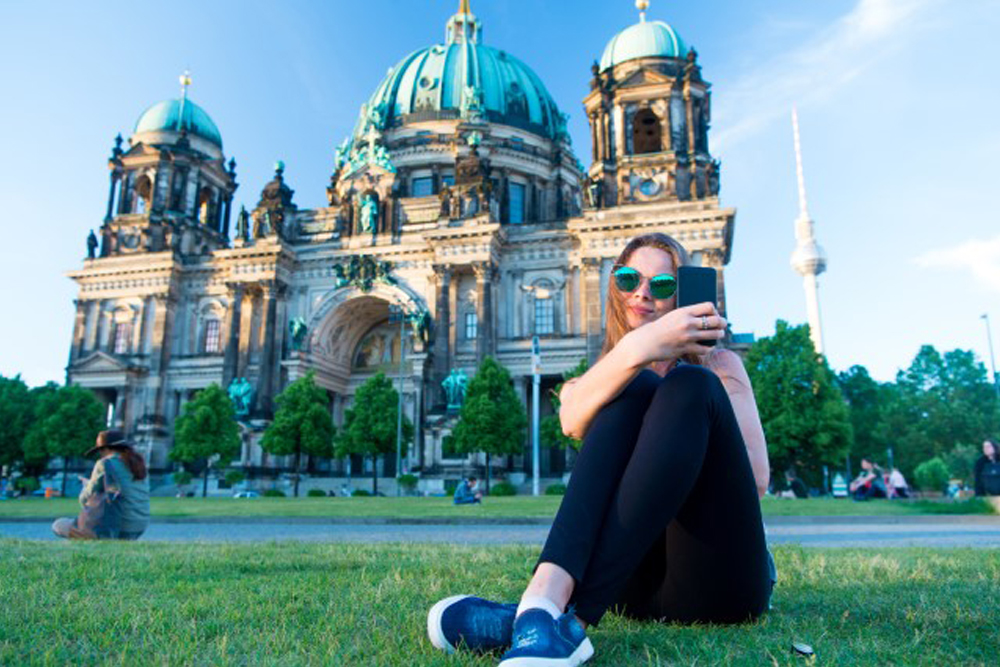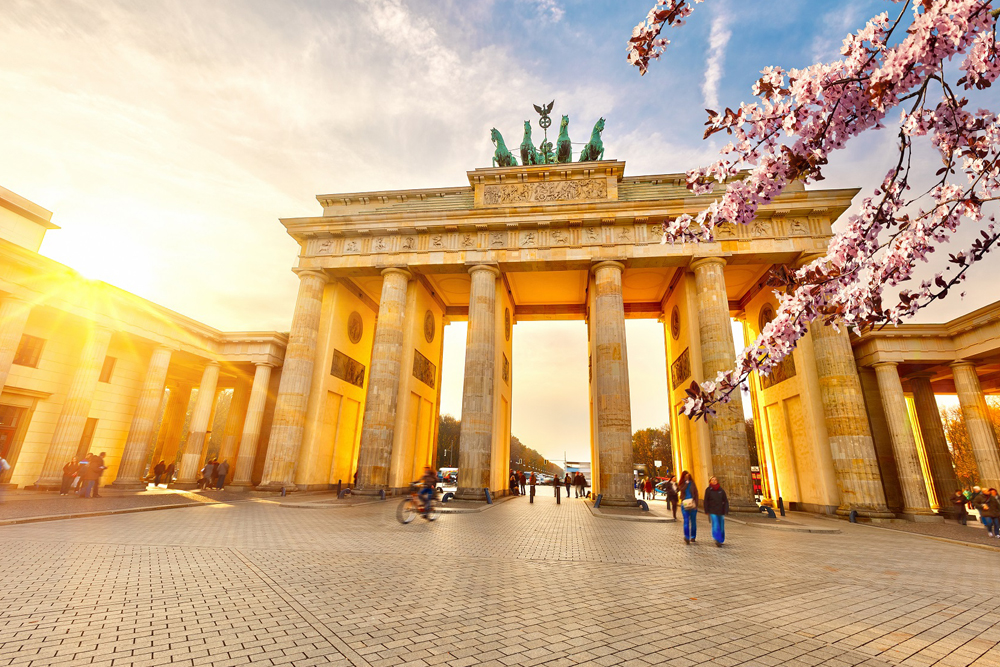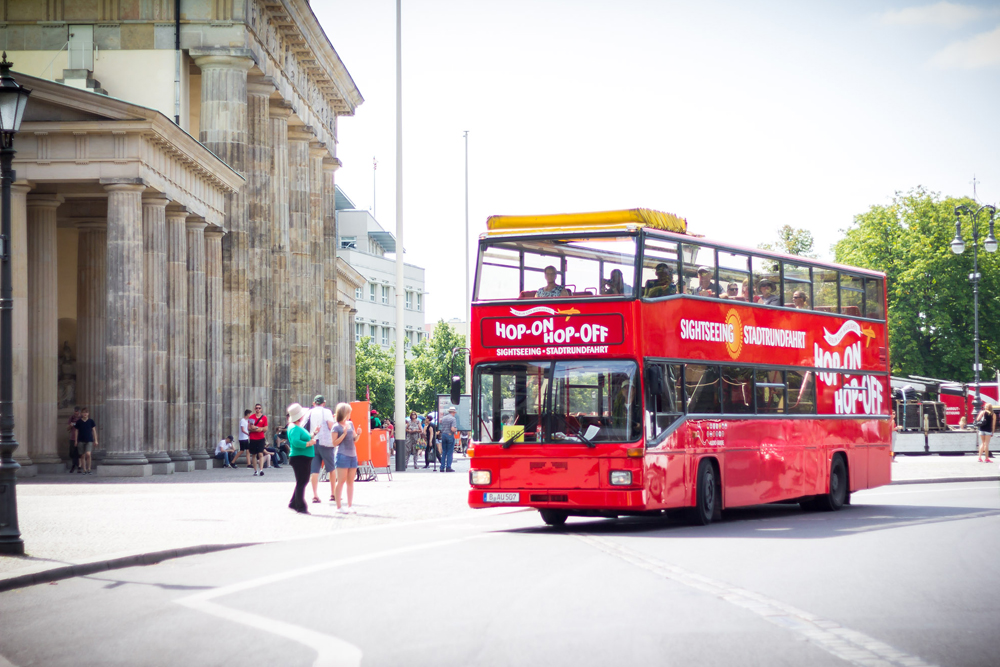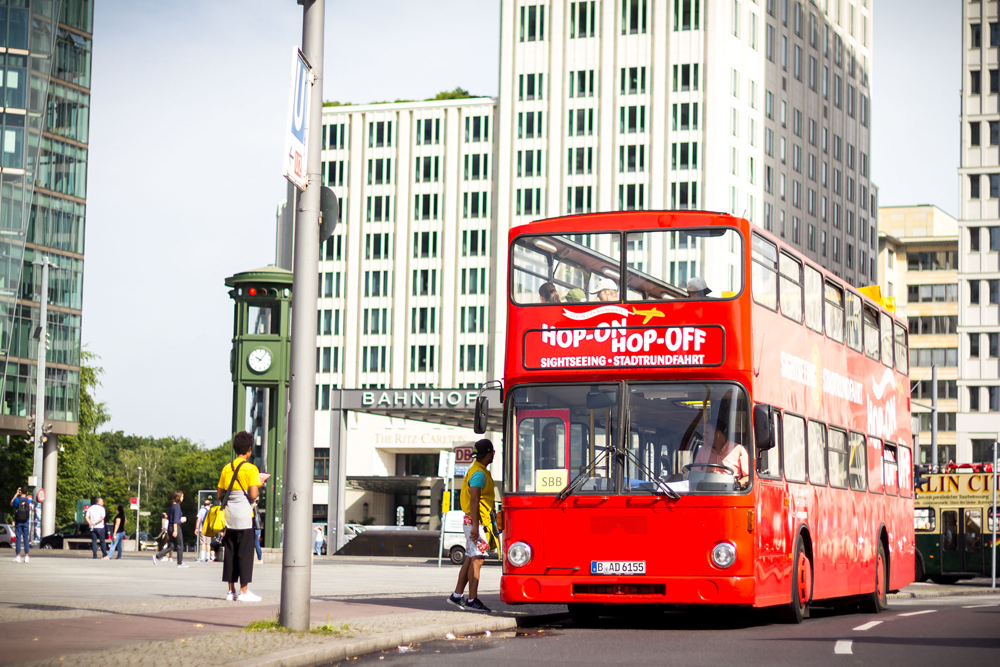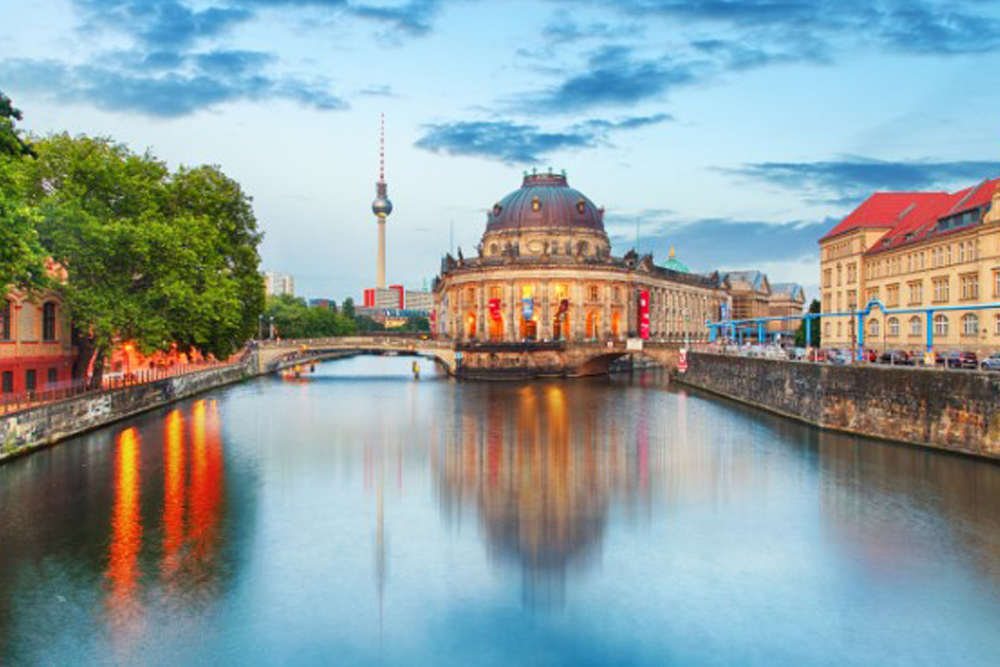 ---
SIGHTSEEING BUS TOUR
Open Tour
Discover the buzzing city of Berlin from the roof of a double decker bus with Red Buses! The extensive route cover the must-sees around the city making it ideal to get an overview of the city.

Our buses will take you close to all the main sights of the city, including Brandenburg Gate, Checkpoint Charlie, Potsdamer Platz and the Berlin Wall.


---
TOUR INFORMATION
Highlights
All bus tickets include:


Unlimited hop-on hop-off on our comprehensive tour route
18 bus stops across Berlin
Onboard Commentary
Multi-lingual commentary available in 15 languages (German, English, French, Spanish, Italian, Russian, Japanese, Chinese, Swedish, Turkish, Hebrew, Danish, Polish, Dutch, and Portuguese.)
All passengers receive new earphones the first time they use their tickets.
Bus Tour Timings
Departure Timings:
Season
Schedule
Frequency
April to October
9.45am to 6pm
Every 10 minutes
November to march
9.45am to 5pm
Every 20 minutes
Boat Information
Discover Berlin from a different angle with our 1 hour cruise on the Spree through the historical centre. From this incredible vantage point you will be able to admire the magnificent architecture of the buildings on Museum Island, House of World Cultures and The Reichstag.
Departure Timings:
Season
Schedule
Frequency
All Year
Service starts at 9.45 am
Every 15 minutes
Children Policy
Children up to 5-years travel for free when accompanied by a paying adult (maximum 2 children per adult). Child age: 6 to 12, free under 5
Tickets
See tickets option here!
---
PASSES & TICKETS
All of Berlin with just one pass!
Discover Berlin's past and present while enjoying panoramic views of the city. Compare passes, find the one that best fits your itinerary and save time by buying online.
BUS TOUR PASS
Pass available for 24, 48 and 72 Hours

The bus pass gives you unlimited access to our sightseeing tour. Hop-on hop-off at your convenience at any of our 18 bus stops to discover Berlin easily and at your own pace.

All tickets include:
Unlimited hop-on hop-off bus tour with 18 bus stops across Berlin
BUS TOUR & BOAT PASS
Pass available for 24, 48 and 72 Hours

For the most comprehensive way to discover and learn about Berlin, combine a Bus Tour and a Boat Pass!

Relax on our 1 hour cruise on the Spree while admiring the city's historical centre and some of Berlin's most famous sights including The Reichstag, Admiralspalast, the German Chancellery and Museum Island.

All tickets include:


Unlimited hop-on hop-off bus tour with 18 bus stops across Berlin
1 hour long cruise on the Spree
---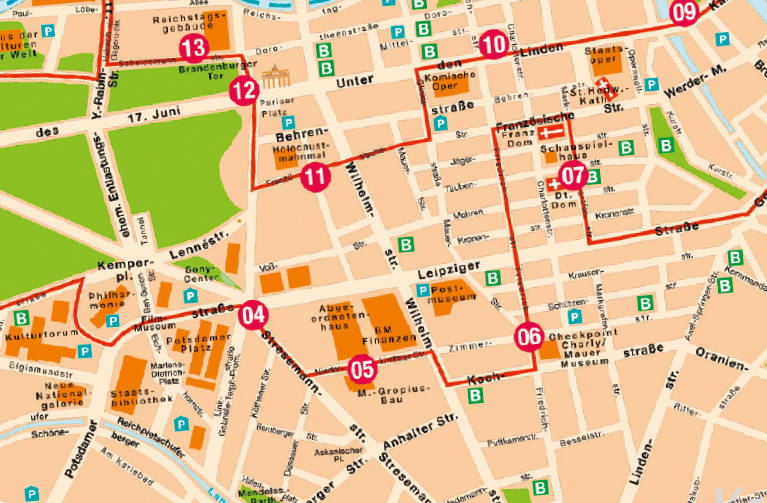 BUS LINE MAIN ATTRACTIONS
Potsdamer Platz
Berlin Wall
Checkpoint Charlie
Alexanderplatz
Berlin Cathedral
Holocaust Memorial
Brandenburg Gaten
The Reichstag
Gendarmenmarkt